Located in the 2nd district on Napraforgo street. This street has been tokened in Buda as the Bauhuas street, as it had been settled and developed in 1931 exactly for the purpose of offering the best architects of that era a location and playground to test and feature their designs. Since then, this small area of roughly 30 Bauhaus houses, has become quite a small pocket of history and also contributing to a very special unique addition to Buda. In addition to the great neighborhood, this beautiful 240 sqm house has the privacy yet quick accessibility to the city, hiking, quiet neighborhood walks and to international schools as well.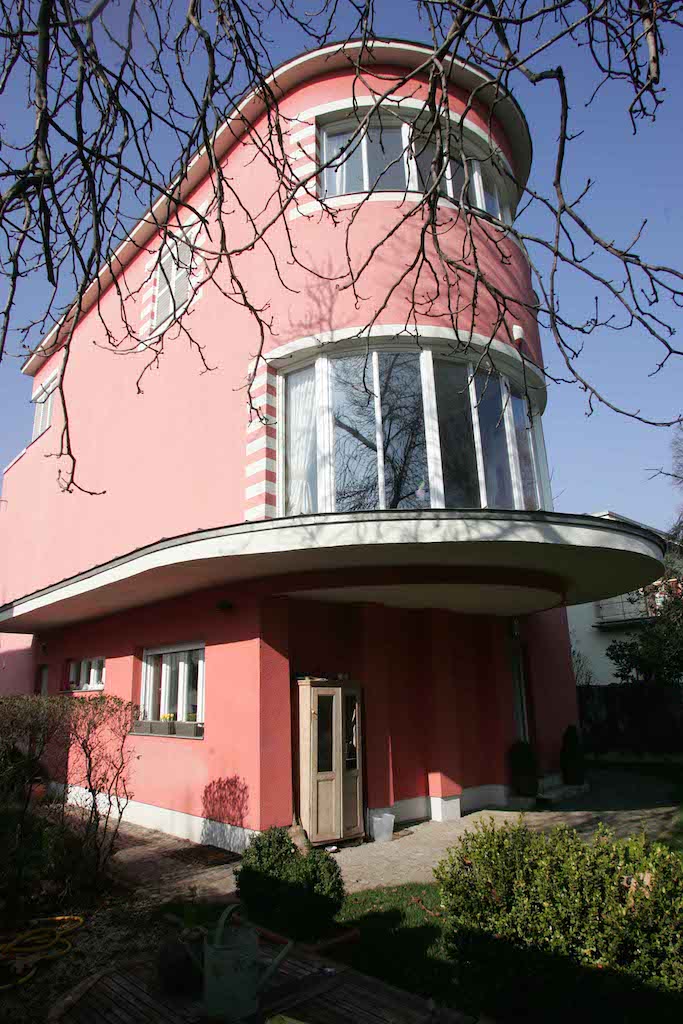 Three stories high, with well thought out, sophisticated yet playful décor, this house is perfect for a family. With a garden outside and a sitting patio for Budapest's wonderful springs and summers, the location is tucked away enough with no major streets and fully quiet.
The main floor has the dining room and kitchen, filled with a country home décor for a more homey and intimate feel. The kitchen includes an island for easy prepping or for a nice relaxed breakfast without having to settle in the dining room. Private entrance from front door goes to the kitchen while the two car parking outside takes you to the opposite side towards the garden.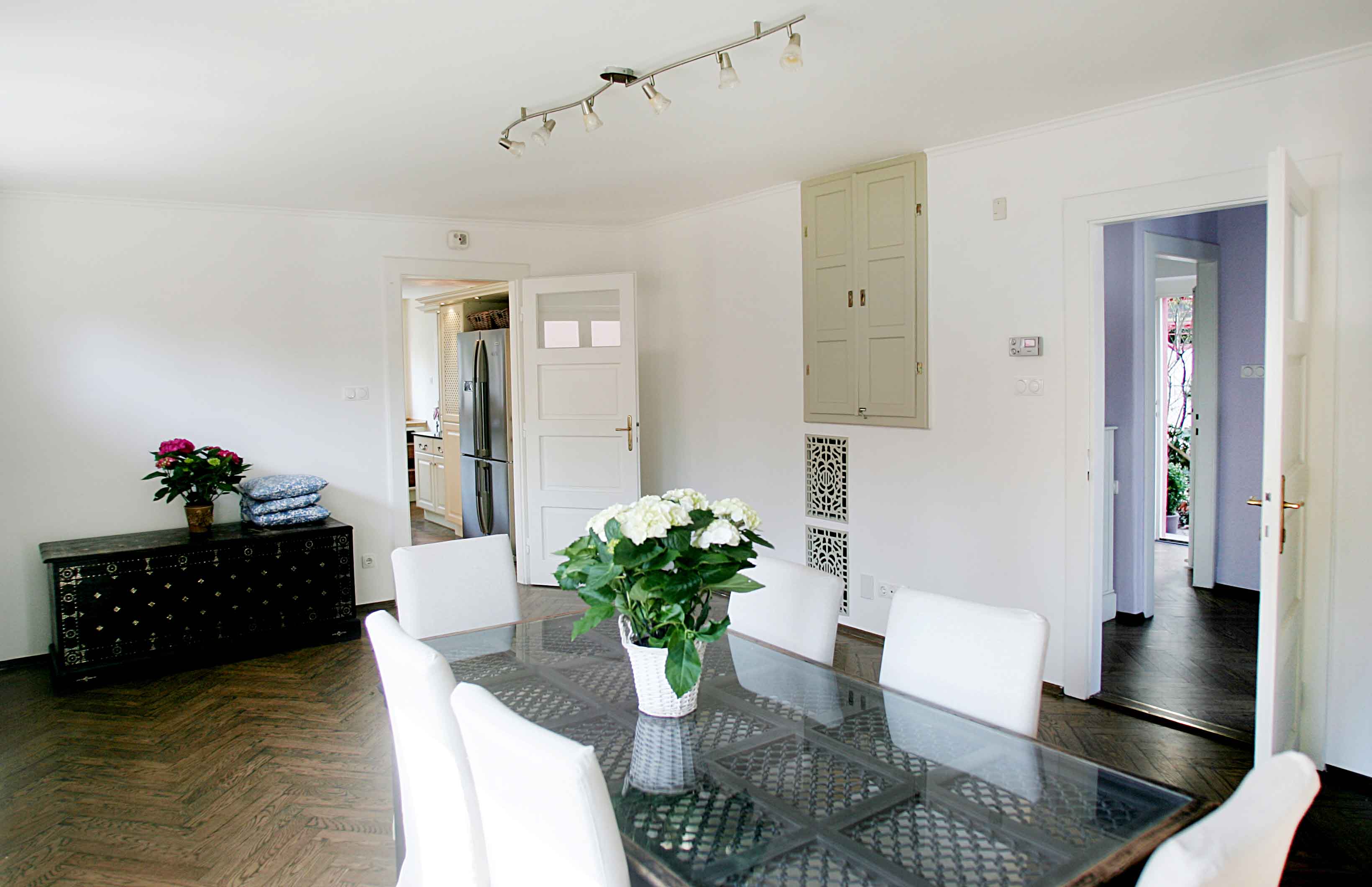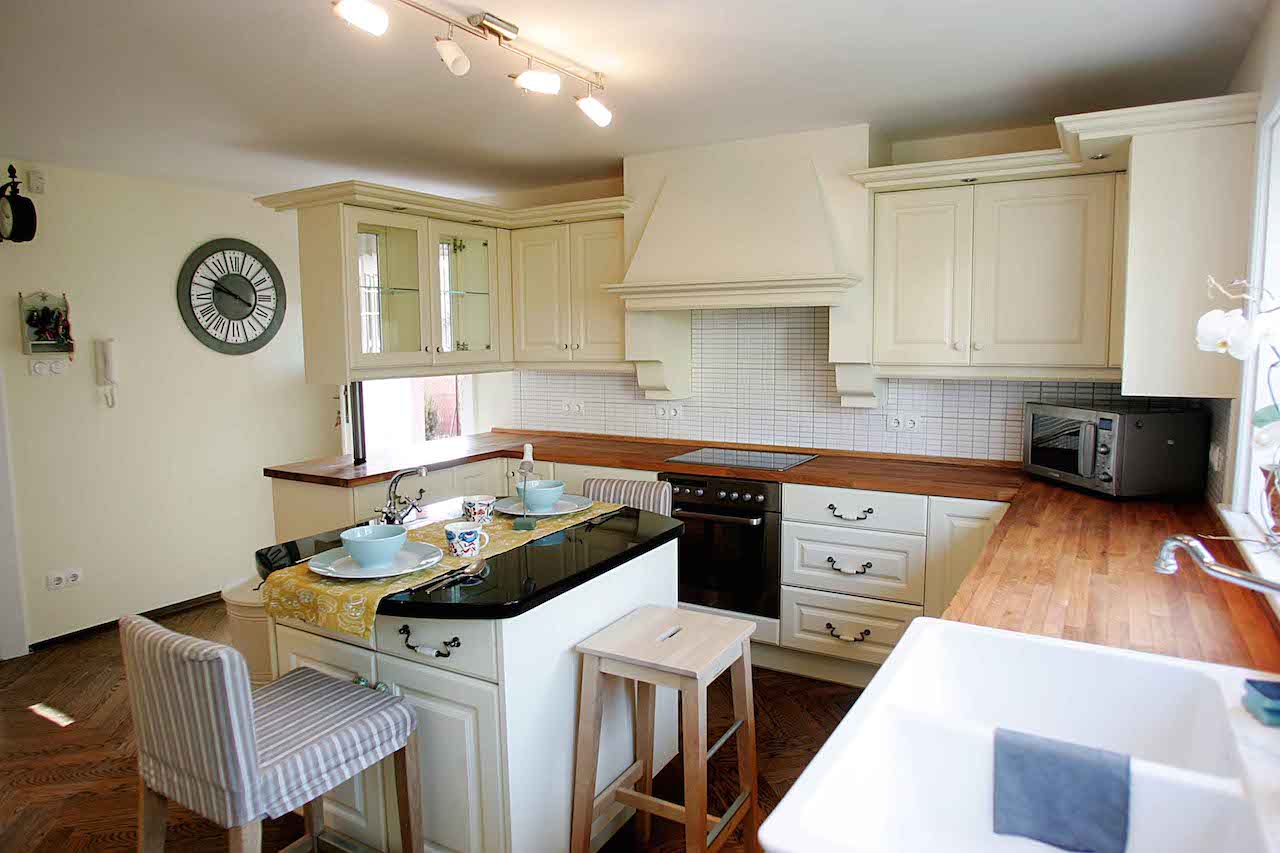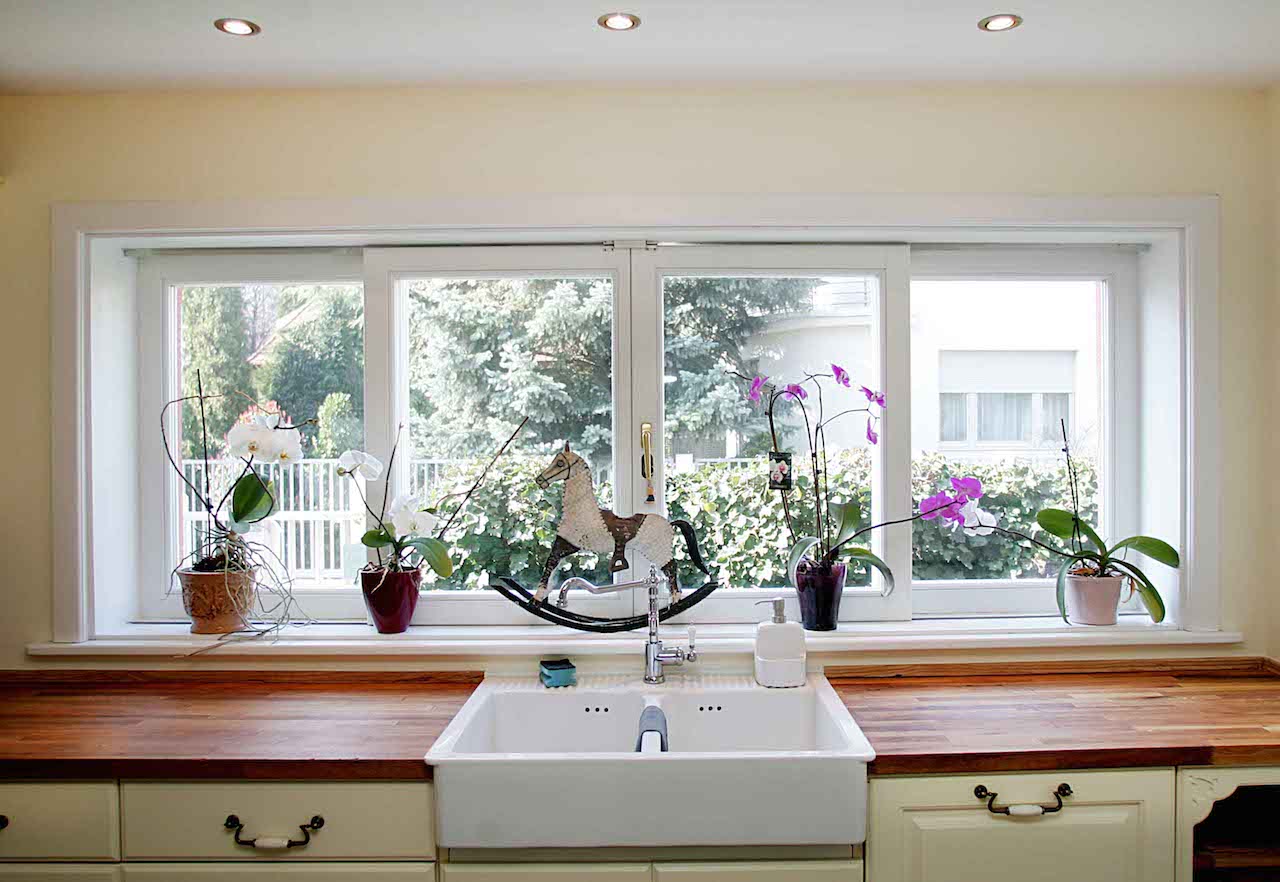 Floods of light enter both kitchen and dining room. A perfect place for guests or open door festivities with the garden just outside.
Towards the parking entrance is also a tucked away guest room with an en-suit guest bathroom for ultimate privacy during their stay.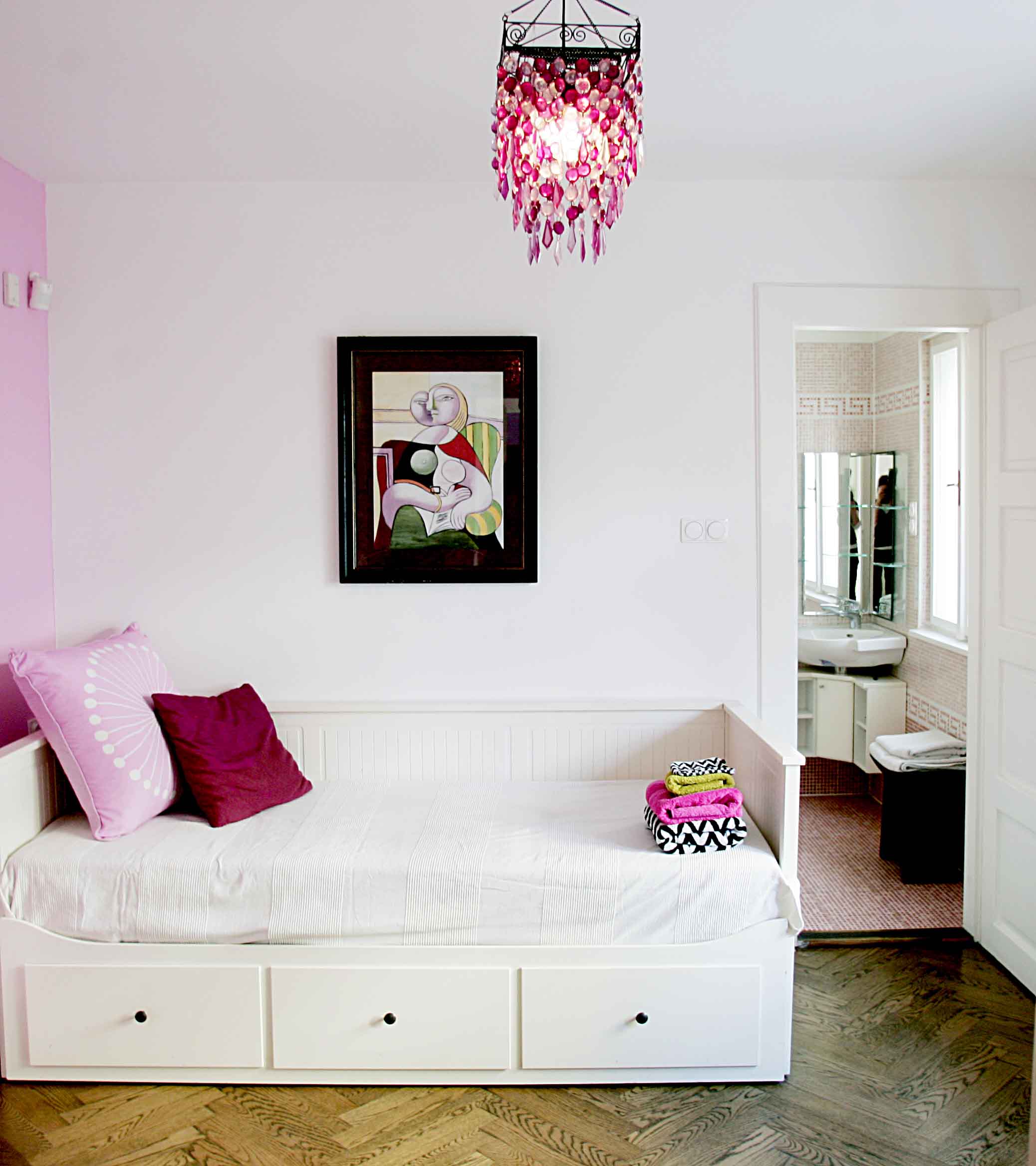 The second floor holds the private living room as well as a private office which, with a glass curve pained wall over has the perfect ambience for getting work done or the need for pondering solitude.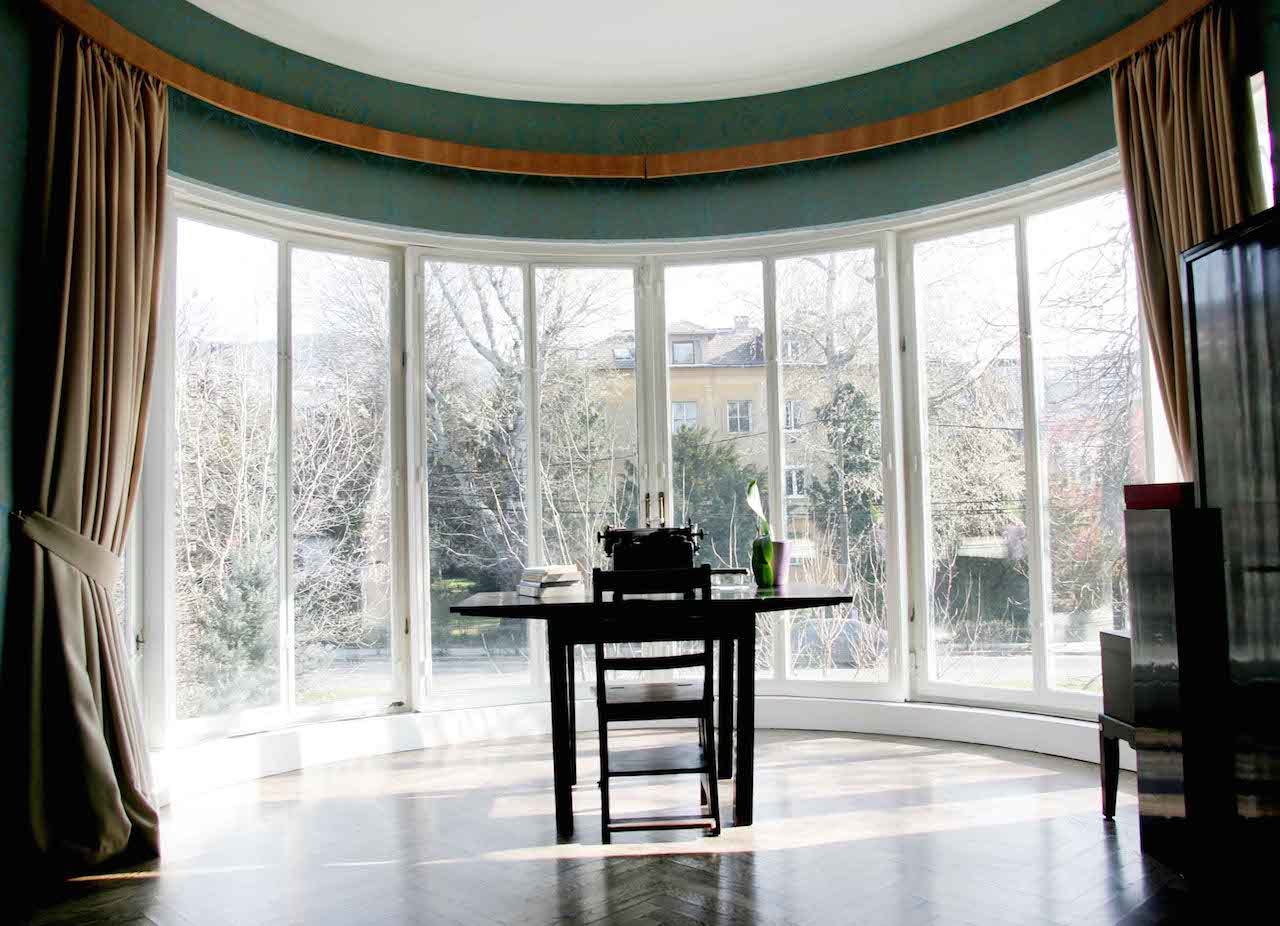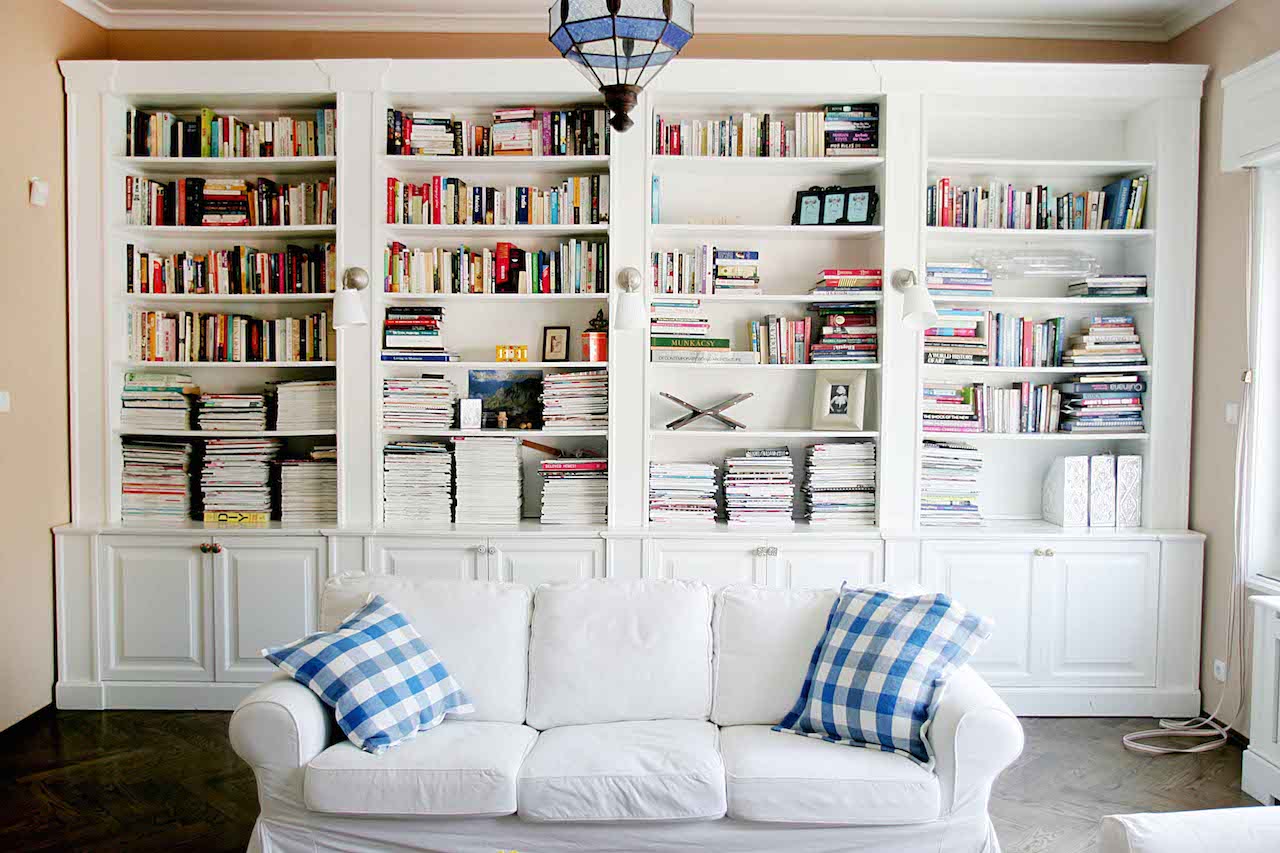 The private living room (40sqm), has built in bookshelves and also perfect natural light along with a small fire place for those chilly winter evenings. Bathrooms are on all floors, as does this one, next to the wonderful dark washed wooden staircase.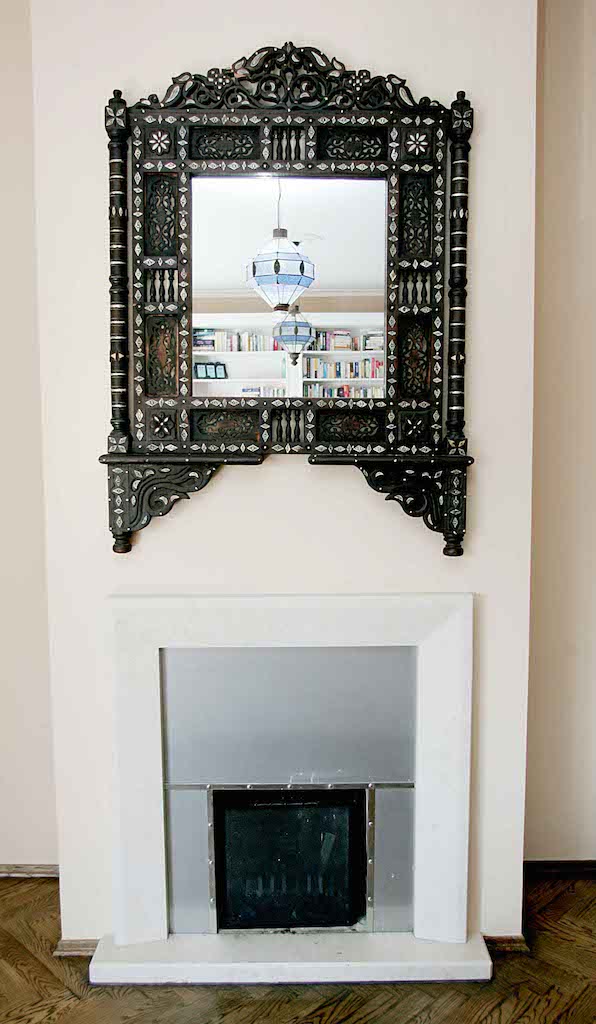 The third floor is the living quarter area. Equipped with a master bedroom, complete with built in closets and a full window wall with wonderful light the golden overtones creates a very relaxed and calming environment.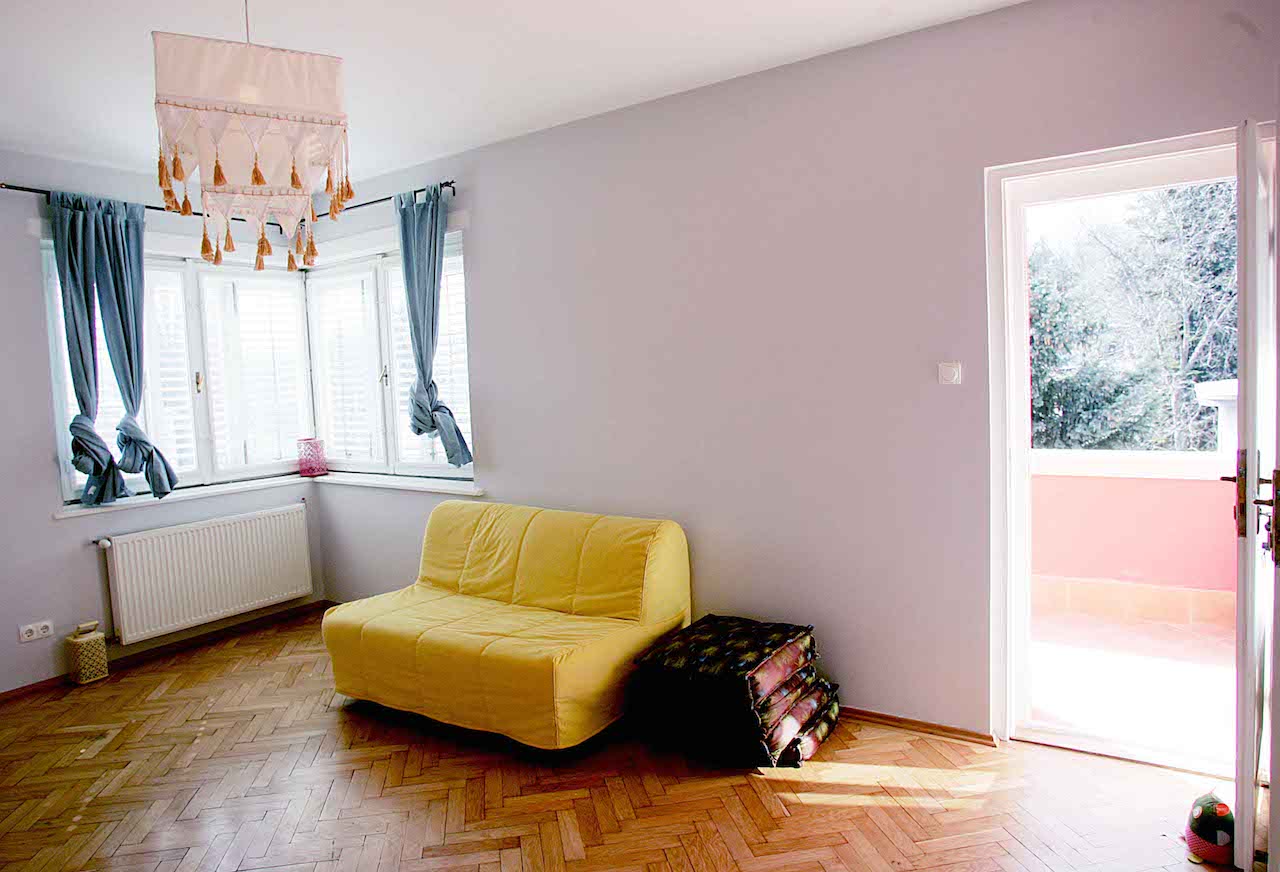 Next to the master bedroom are two children bedrooms; one being larger and with a private terrace while the other is smaller with more intimacy and privacy.
The lamp and light fixtures are selected by the former decorator and are of the Turkish middle eastern flair.
This house is truly diverse in every way as you can see with it's style, strong structure and spacious indoors.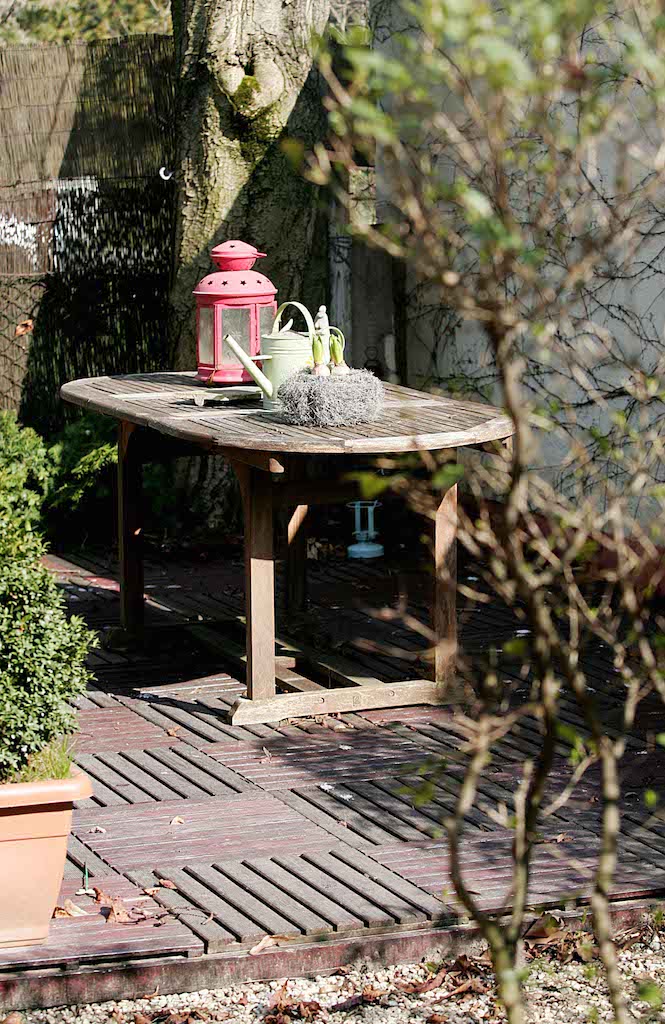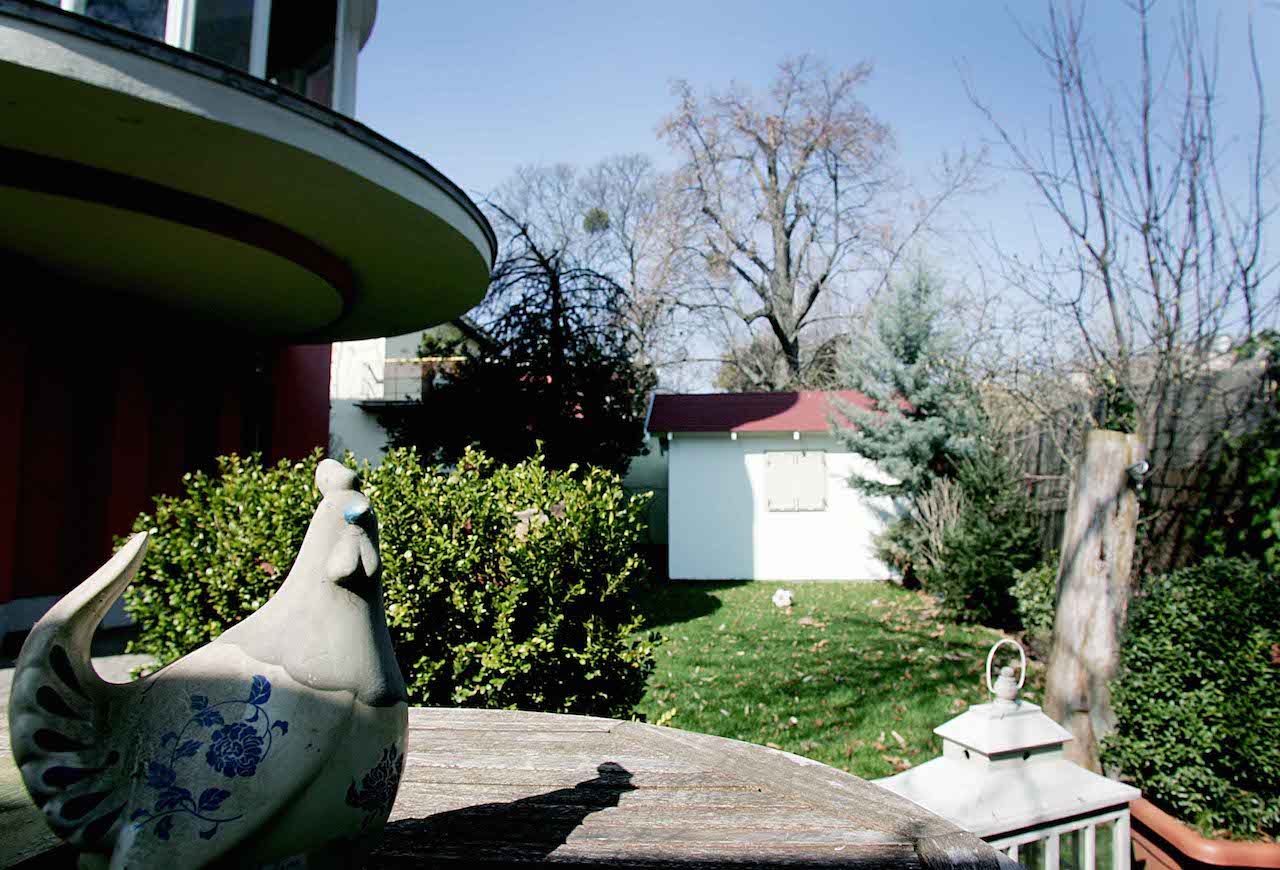 The garden has much potential for those who are green thumbs yet also for those who not, is a perfect place for outdoor bathing and relaxing on the veranda. There is a place for storing tools as well with the private shed.
See more pictures and information on this rental property.