However, actual new home construction is down: 1,407 new dwellings were built, 10% less than a year earlier.
In the first quarter of 2016, compared to the same period of the previous year:
- the number of dwellings built decreased by 19% in Budapest and by 41% in villages, while it increased by 37% in the towns of county rank;
- the proportion of dwellings built by individuals fell from 56% to 49%, that of dwellings built by enterprises increased from 44% to 50%;
- among the newly built residential buildings, the proportion of detached houses fell from 54% to 45%, that of multi-storey and multi-dwelling buildings increased from 25% to 48%,
- the average floor-area of homes put to use decreased by 4m2 to 96m2;
- the total number of declarations submitted for the construction of residential - buildings smaller than 300 m2 and building permits issued was 4,765, double that of the previous year, and there was a nearly two and a half fold increase in towns of county rank;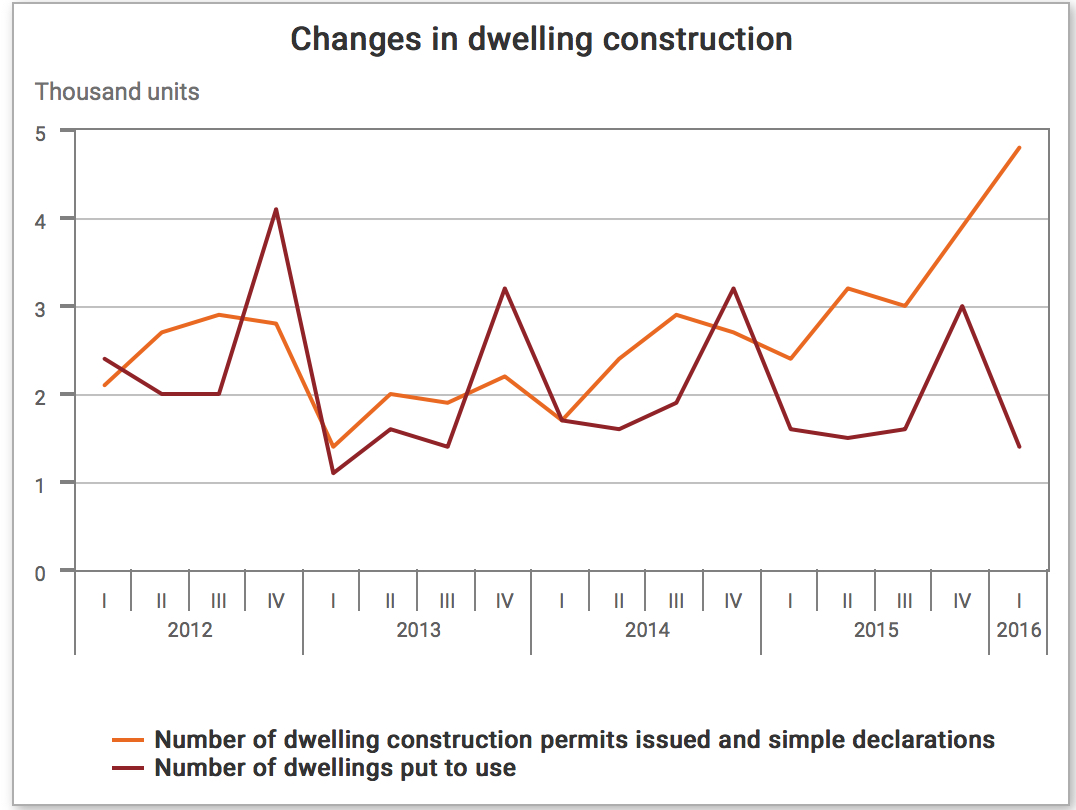 Based on new construction permits (declarations), 39% more, i.e. a total of 1,715 residential buildings are planned to be built, while the number of permits issued (1,266 units) for non-residential buildings increased by 46% compared to the previous year's low base, showing a strong interest to build and develop this year, most probably motivated by the government's home buying scheme, CSOK.
Source: http://www.ksh.hu/docs/eng/xftp/gyor/lak/elak1603.html