This excellently designed, 2 bedroom, 70 square meter apartment can be found in Váralja Street which is next to Buda Castle (which can be indicated by the name of the street, it means "at the foot of the castle"), and located in a historical, turn of the century building. In the area, tenants will find all the institutions they may need in everyday life: post office, banks, pharmacy, grocery stores, and many green areas where they can enjoy the pleasant summer weather. There is also closeby the famous bistro of Déryné for those who prefer a little upscale wine and dining.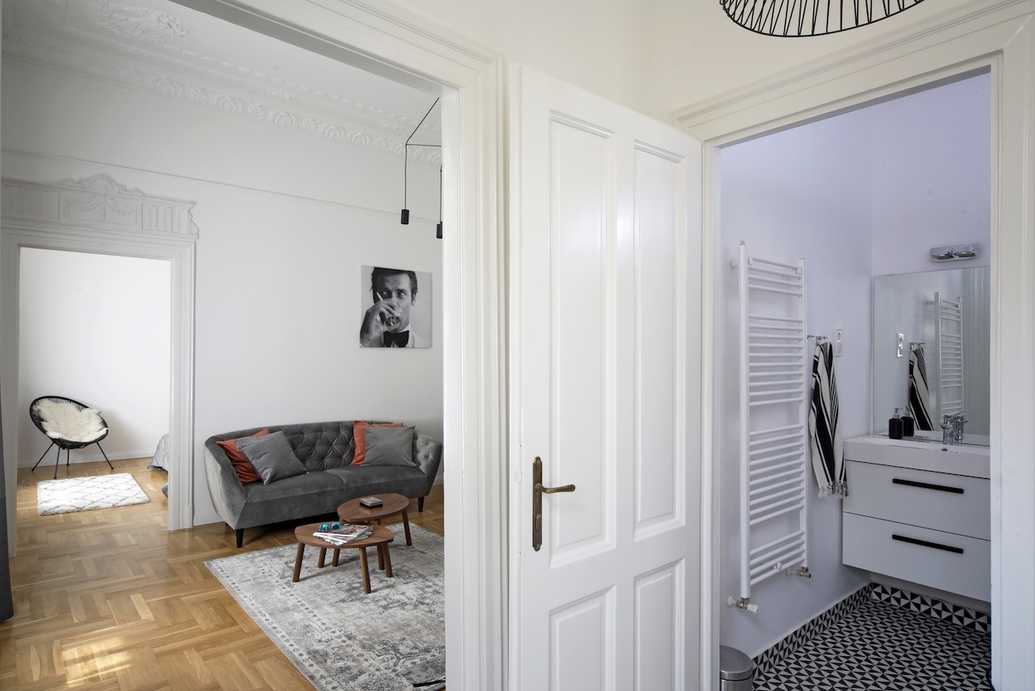 Although the apartment is quietly located, the area is lively. This part of the city is famous for its good restaurants and cafés. In addition, other parts of Buda and the Pest side are easily accessible by public transport. There are several bus and tram connections in the area. Of course, parking is also possible there are parking lots on the street.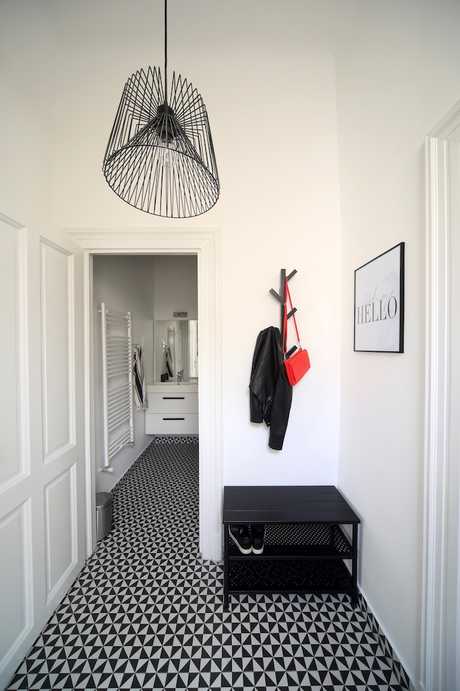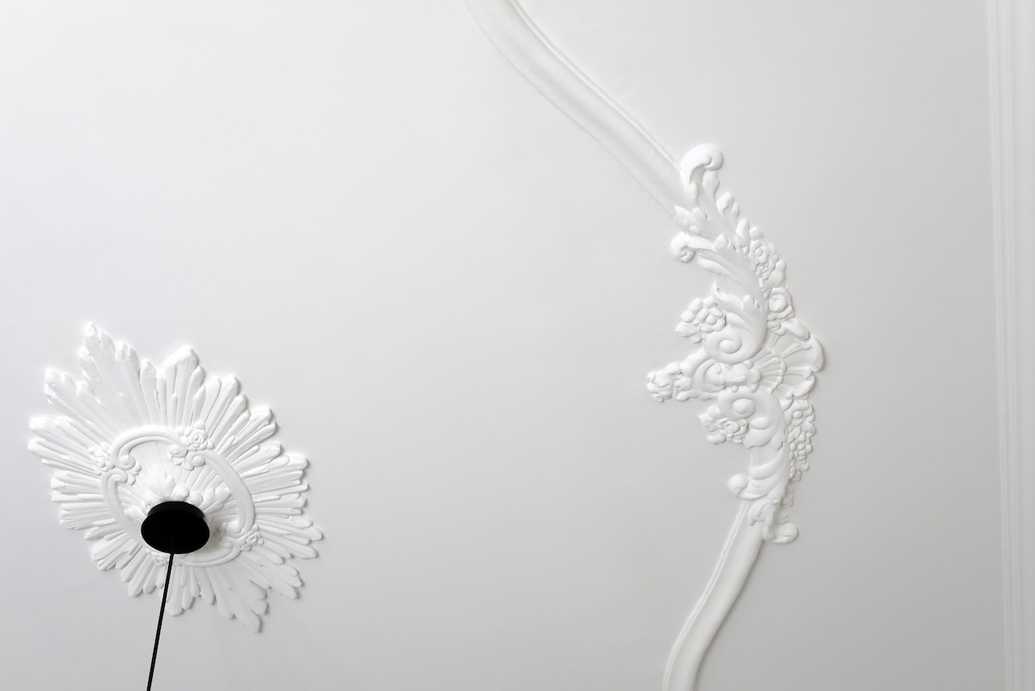 The spacious apartment was renovated very recently - the modern and comfortable interior was composed by a professional interior designer. Through the renovation, the owners kept the original, turn-of-the-century decorative frieses on the ceiling, and the beautiful, original doors and windows. The unique, stylish and high-quality furnishings and accessories make this apartment really stand out from the crowd. It also has a fully equipped kitchen, high-speed wifi, excellent black-out curtains, and air-conditioning for those hot summer days.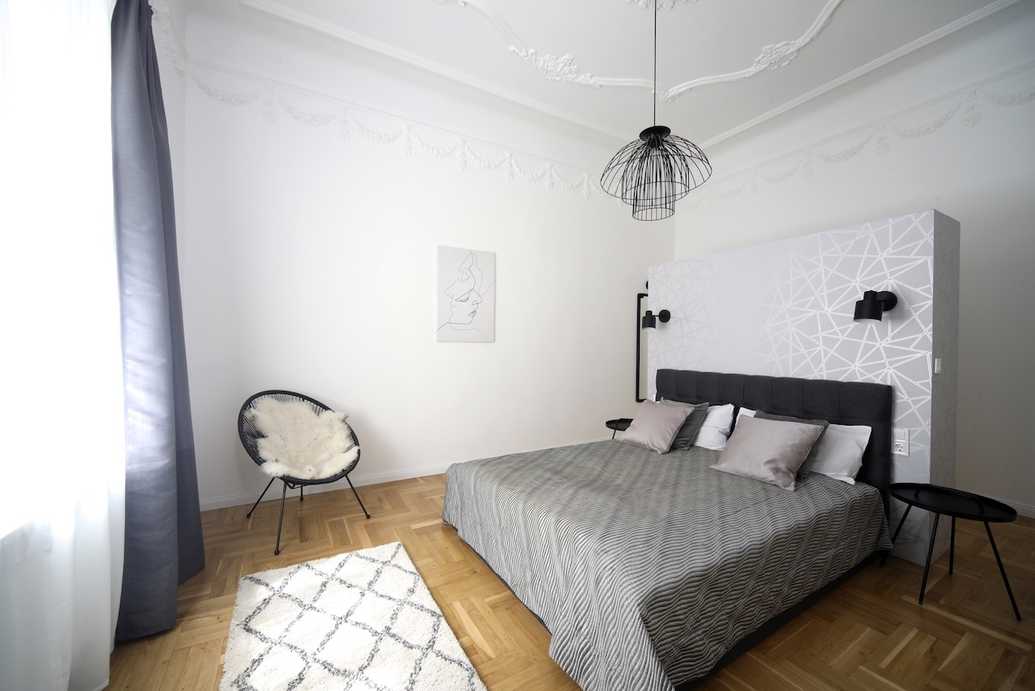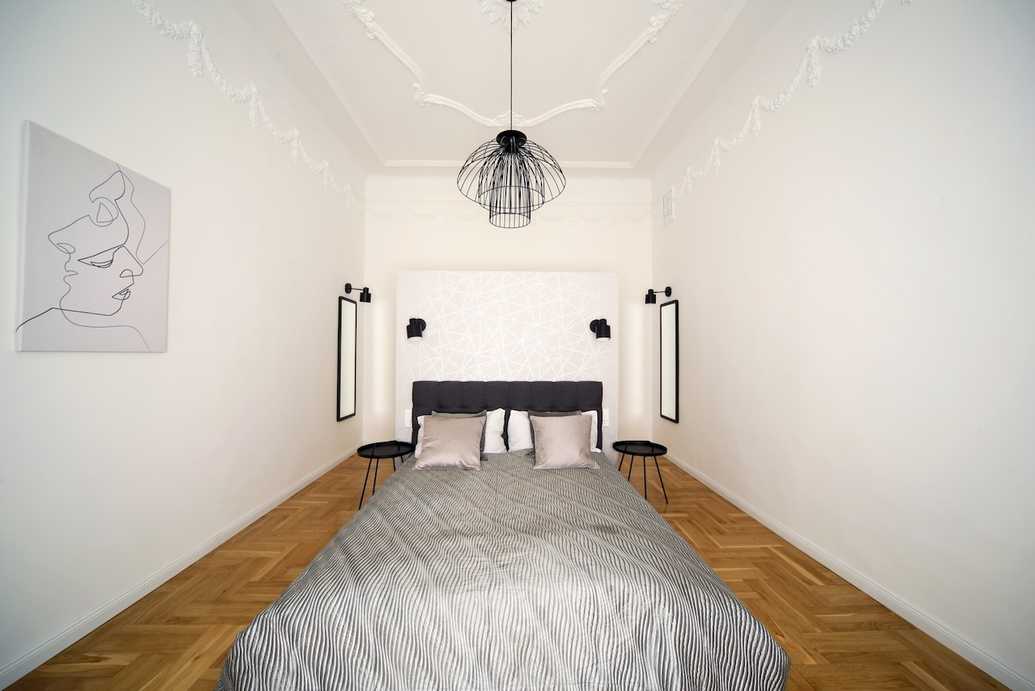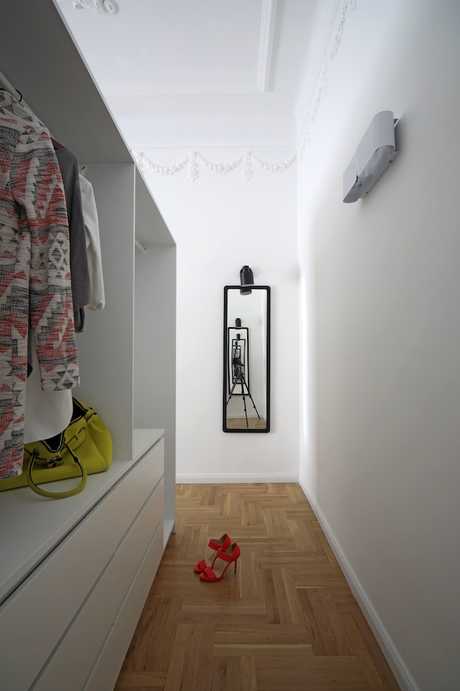 The residence consists of two separate bedrooms with walk-in closets. The windows overlook the inner courtyard, - so eliminating the noise of the street from the apartment - however, the spaces are very bright.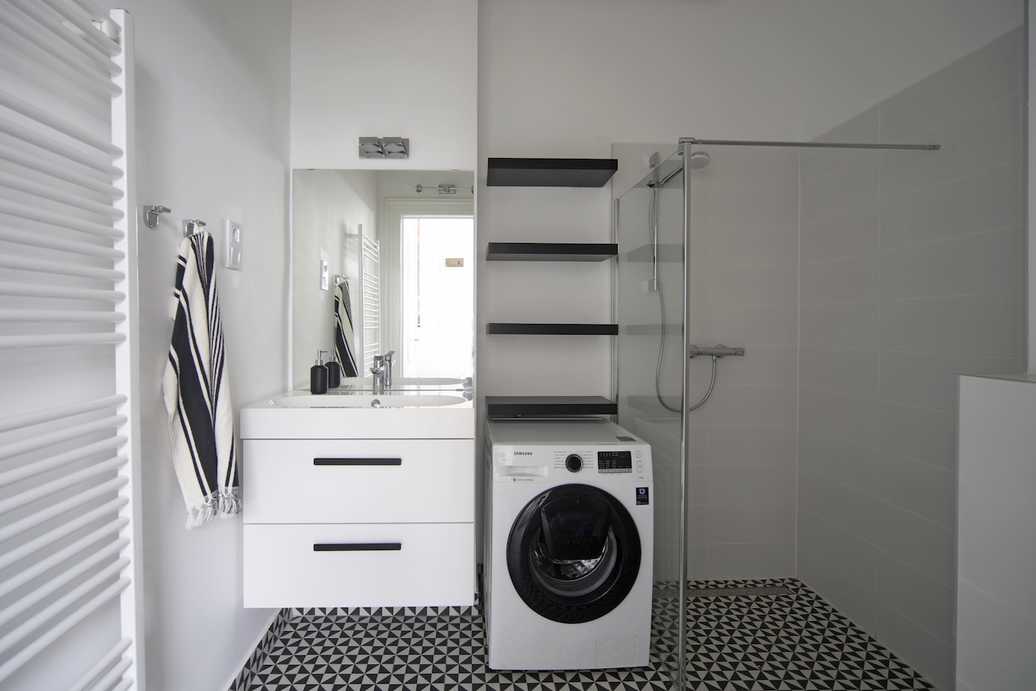 The apartment is well-equipped and the furnishings will serve all the needs of the new resident. The flat has one bathroom equipped with a washing machine and a walk-in shower.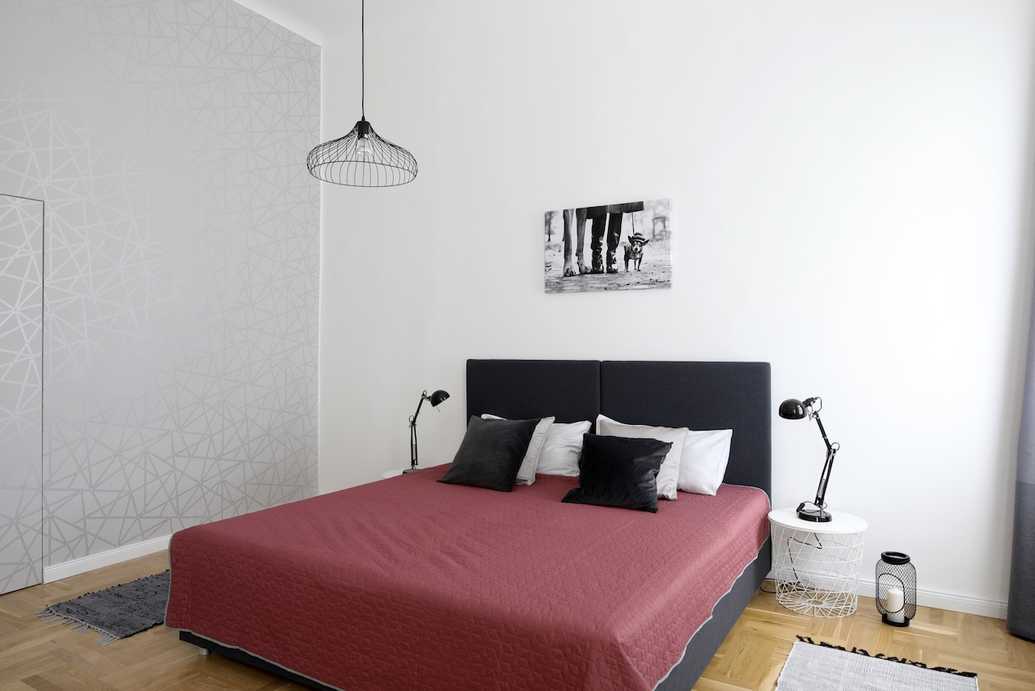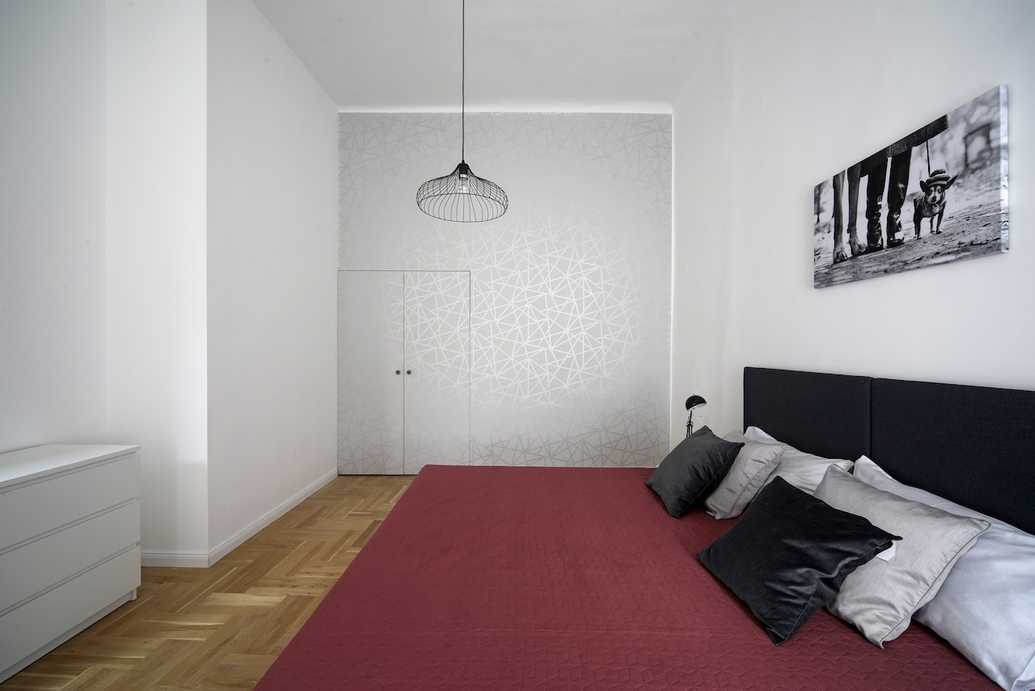 Are you interested in this property? For more information see the related property listing for rent or feel free to call us to schedule a viewing.