In this extended article about buying real estate in Budapest, we will cover the following topics:
1. Why Budapest? A general overview of the city
2. Whether to rent or buy? An overview of the real estate market
3. Purchasing considerations. Rules and regulations
Budapest: Heart of Central Europe – the "Paris of the East"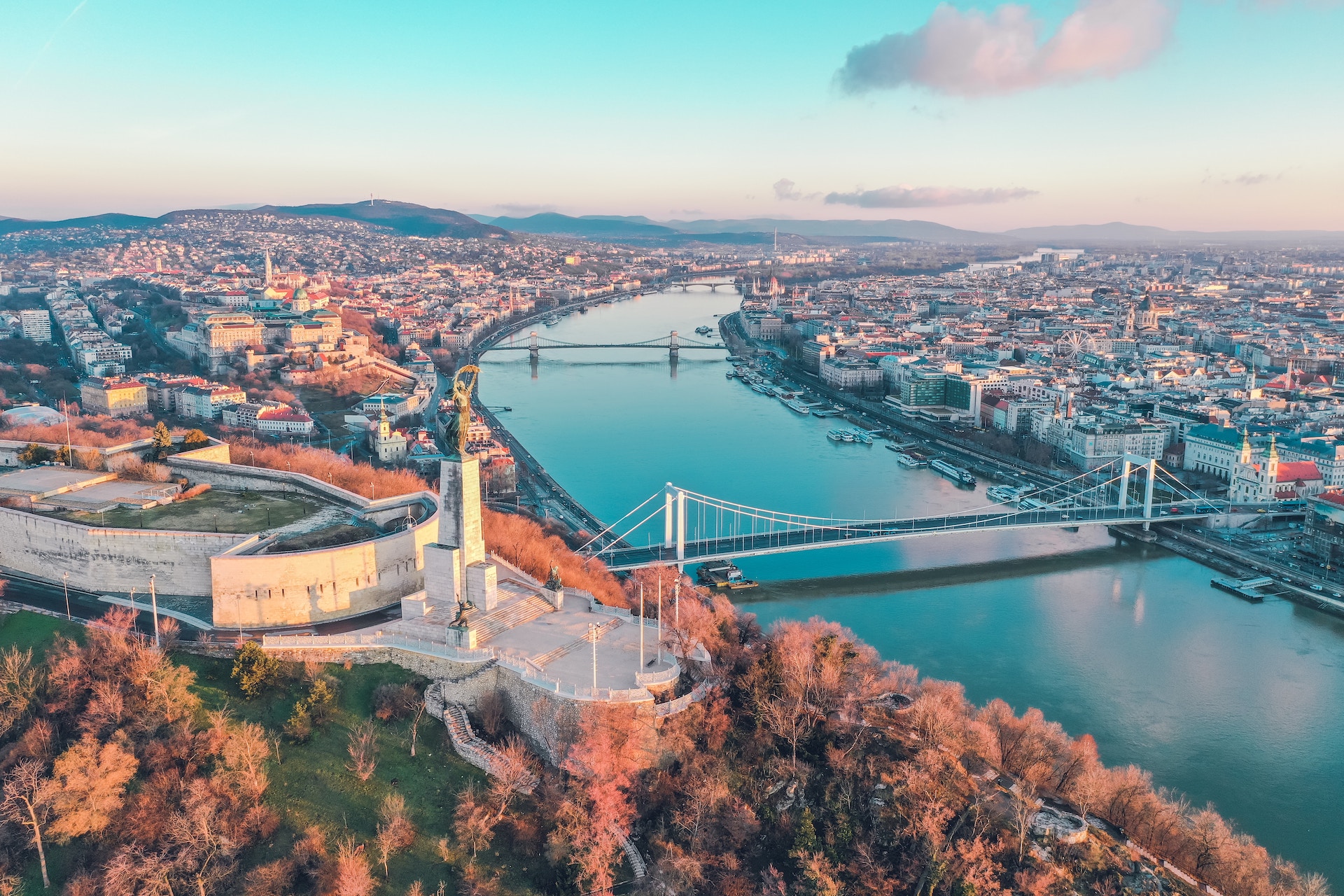 Located in the heart of Central Europe, Budapest is often referred to as the 'Paris of the East'. Budapest is a cosmopolitan city with a rich cultural legacy. People have moved to the city in increasing numbers over the last decade.
Residents have chosen to make Budapest their home on account of:
● The city's strategic location
● Its culture and history
● Employment opportunities
● Affordability
Budapest has also become a sought-after tourist destination. Summer 2019 saw a record number of visitors to the city.
In response, Budapest's real estate markethas become a lucrative investment opportunity. The property market has performed well over recent years. It offers strong investment yields and considerable value for money.
Read on to find out why more people are flocking to Budapest. And, if you're thinking of investing in real estate, how to navigate the property market as a foreign homeowner.
Budapest's excellent location
Central European riverside location
Within easy reach of Germany, Austria, Croatia, Romania, Slovenia and Serbia, Budapest is located on the river Danube. It offers residents a strategic Central European base.
Today, Budapest has direct air links with 147 cities, up from 86 five years ago. Low-cost transport carrier Wizz Air connects Budapest to most European locations. London is a mere two and a half hours away.
The city is heavily influenced by Roman and Turkish culture, having been occupied for centuries by each respective empire. Thanks to its rich history, Budapest boasts eclectic architectural styles. Some of the most striking include the Gothic, Renaissance and Baroque styles.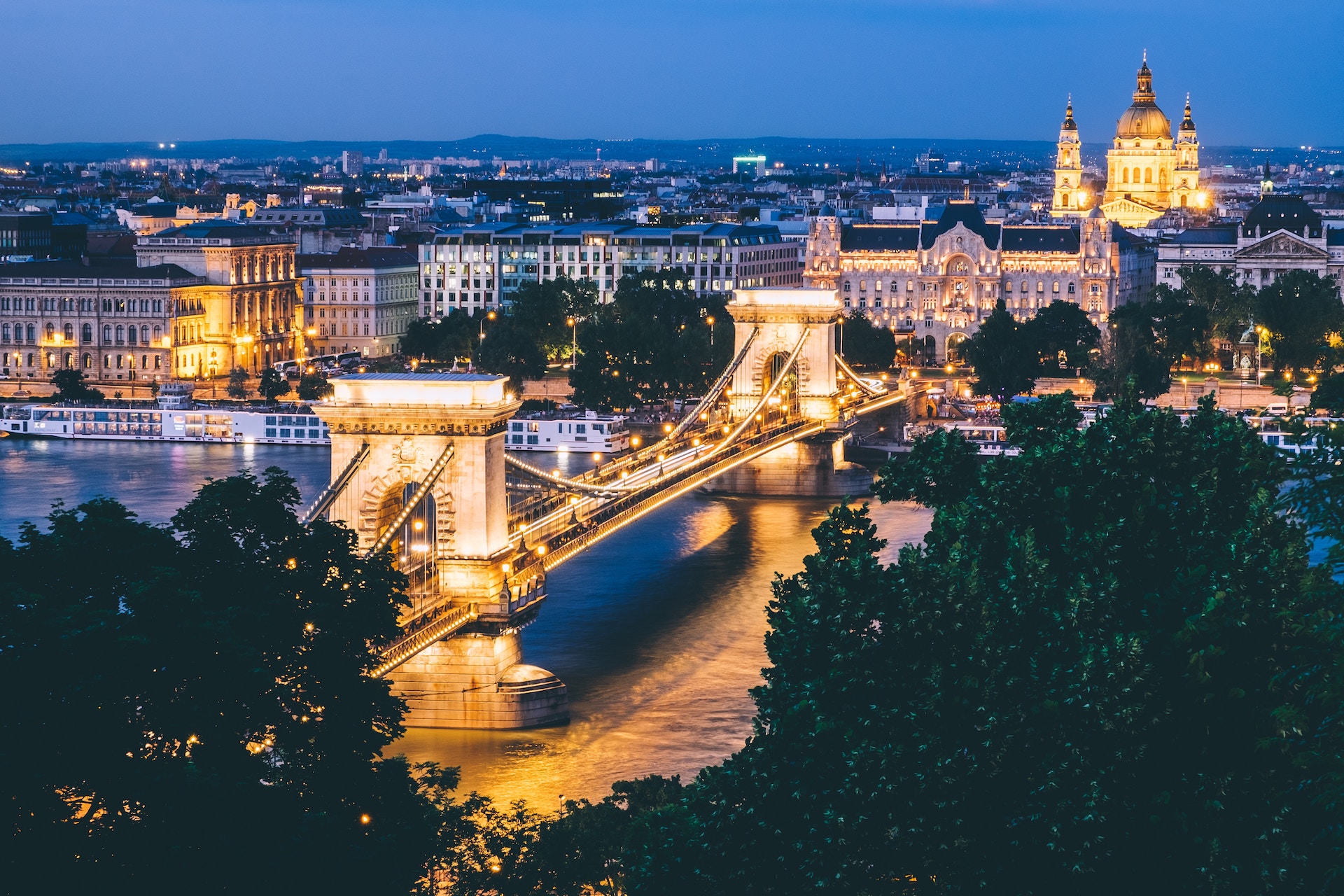 Hollywood movies in Budapest
Owing to its romantic charm, Budapest has often served as the backdrop for famous Hollywood movies. Some of the most well-known include Evita, The Grand Budapest Hotel(based on the famous Gellert Hotel) and Mission Impossible Ghost-Protocol.
Above and beyond attracting movie stars, Budapest has drawn growing numbers of visitors from across the world.
Budapest's buoyant tourist trade
Travellers voted Budapest 'Best European Destination for 2019'. Budapest saw record numbers of visitors over summer 2019. This follows on from double-digit growth in passenger numbers at Budapest's airport in 2018.
The tourism trade contributed 8.5% of GDP to the economy in 2018, an increase over 2017. The number of visitors is expected to grow in 2020 and in the years ahead, thanks in part to a strong euro against a weak forint.
Growingnumber of expats across Budapest
An increasing number of expats in Budapest has accompanied the growing number of tourists visiting the city. This is in part thanks to:
● Hungary's integration into the EU in the early 2000s
● Growing foreign direct investment (FDI)
● The number of international corporations mushrooming, with many setting up headquarters in the city
● Budapest becoming a centre of scientific research and technological innovation
● A vibrant and growing start-up and digital nomad scene
In turn, a growing number of expats have moved to the city. Today Budapest is home to around 1.8 million residents, of which approximately 150,000 are expats.
Budapest: the capital of student life in Central Europe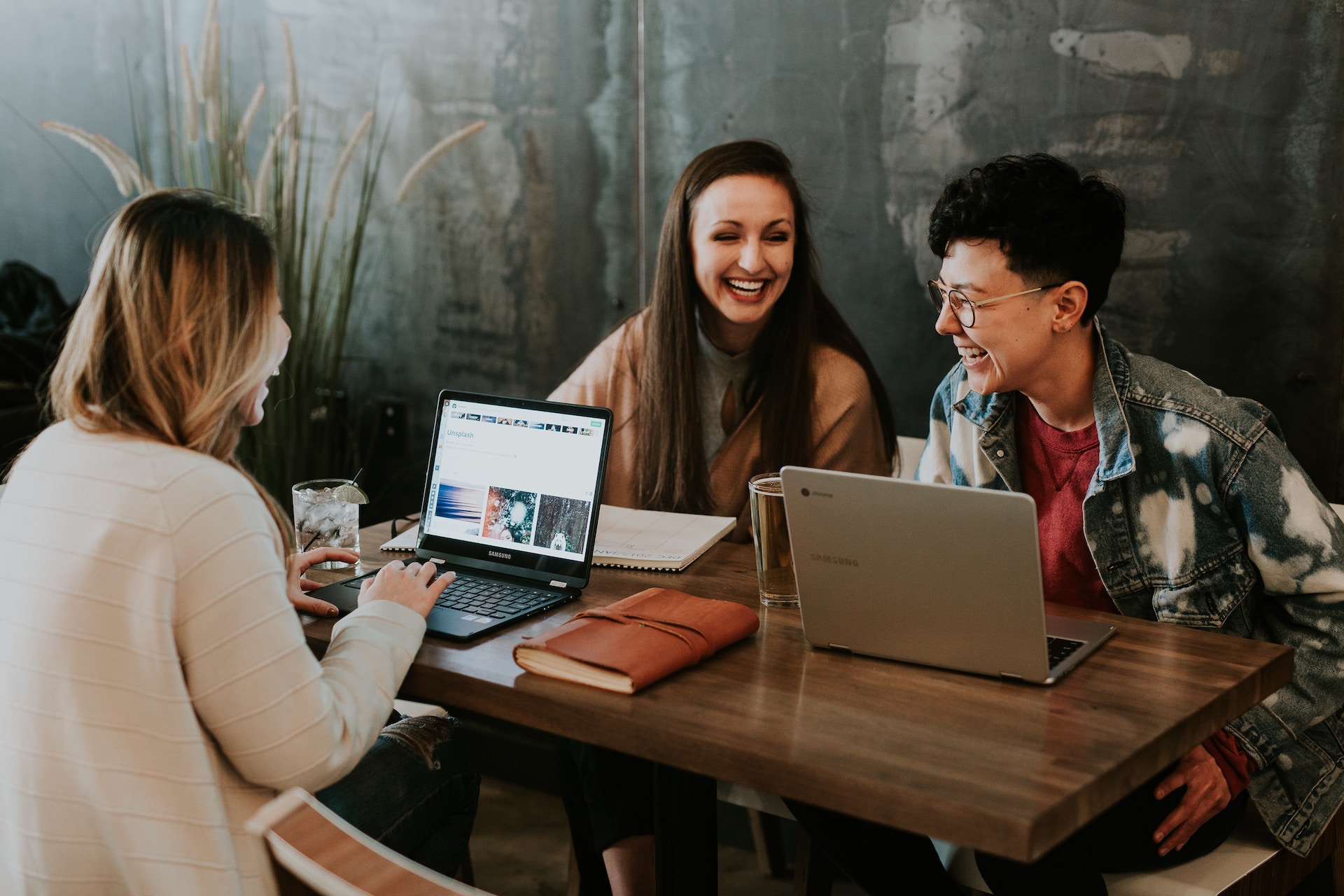 Tourists and working professionals aside, Budapest also has a significant international student population. The city is home to over a dozen universities. Among the most prominent is medical institution Semmelweis University.
Other Budapest based universities drawing in large numbers of international students include Eötvös Loránd, Corvinus, and BME – the Budapest University of Technology and Economics.
Educational institutions aside, students are attracted by affordability and a thriving nightlife. In 2017, the city was host to 28,00 international students, and is predicted to reach up to 40,000 by 2023, according to statistics.
It follows, that investing in Budapest rental properties suitable for students are pretty safe bet.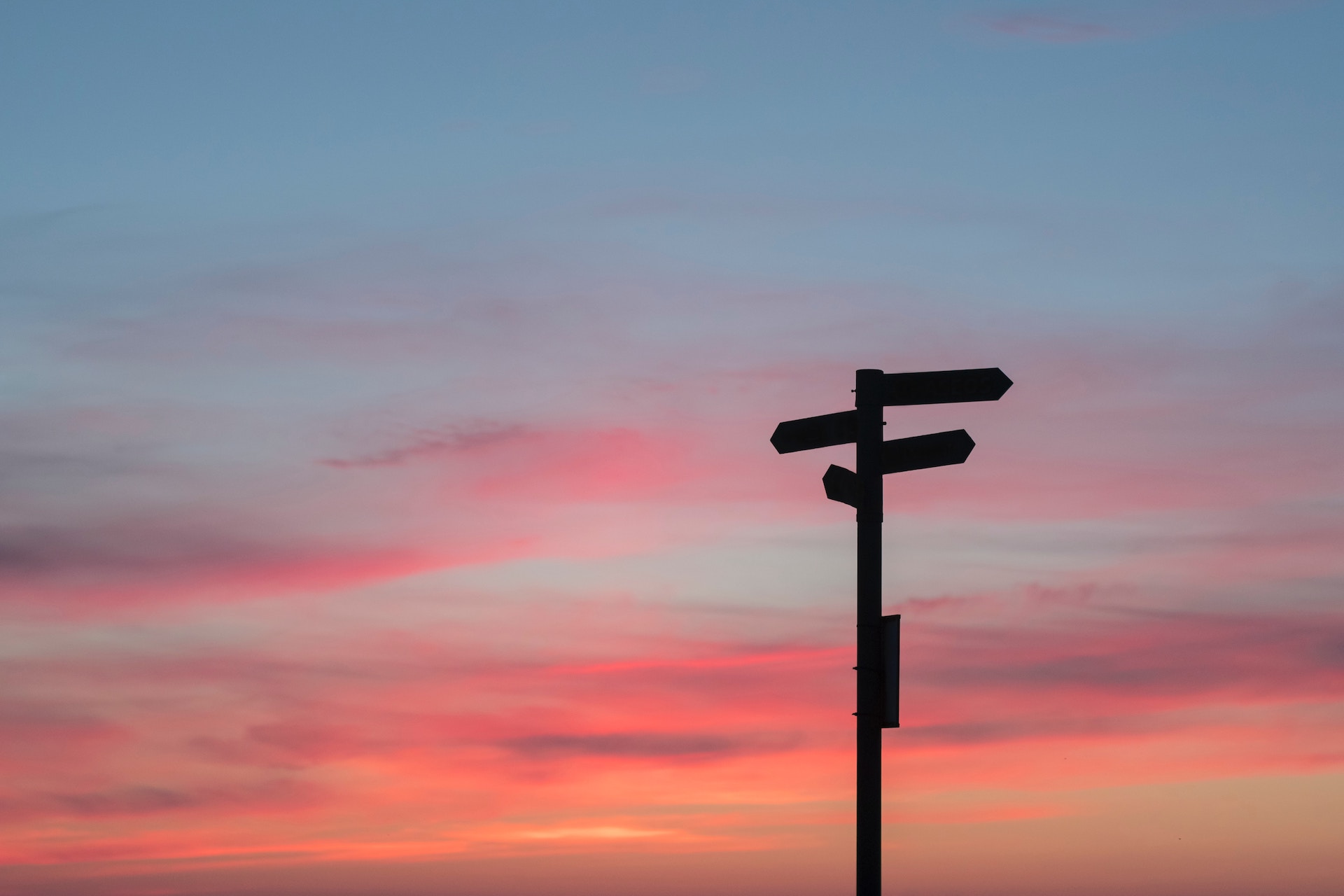 In response to the growing demand for property in Budapest, the market has drawn increased interest from international investors. Thanks to the tourist trade, there is significant demand for short-term lets in the city, with many visitors opting for apartments over hotels. (Airbnb's are proving particularly popular, especially in the downtown area.) The domestic, student and expat populations meanwhile have driven demand for long-term lets.
Why you should invest in Budapest's real estate market
More people are investing in Budapest's real estate market, thanks to lower property prices in comparison to other Central European countries. Investors have been further encouraged by the weak currency and strong rental yields. These returns can range anywhere between 5-12%. Combined with double-digit growth on property values over recent years, the real estate market has the potential to offer lucrative returns, while still being one of the safest investment option.

Students and investors in turn, are choosing to buy property in Budapest in more significant numbers. Last year alone, in 2018, 73,000 foreign individuals made up 12% of all property purchases in Budapest. But how do you know if it is the right move for you? It's worth considering several factors when choosing whether to rent or buy. Here are a few things to think about before making your mind up.
Five questions to ask yourself before buying a property in Budapest
1. How long will you spend in Budapest?
Are you in Budapest for the long-haul? If you're staying in town for a few years, purchasing a property could be a wise decision. It certainly is a smart decision to invest in real estate that will grow in value over time. With property prices on the up over the past five years, and Hungary's economy projected for growth, 2020 could be the perfect year for a purchase.
2. Can you afford to rent property?
Or, to put it another way, can you afford not to buy? If you plan to stay put for several years, research has shown that purchasing a property is cheaper than renting. Investing in Budapest's property market now means that the value of your home is likely to appreciate over time. Renting, on the other hand, equates to lost money.
3. Do you want to make your home your own?
If you're moving with family to Budapest for the long-term, purchasing a property means you can tailor it according to your family's needs. You have none of the restrictions in place that you might have in a rented property. Decorate, renovate and refurbish to your heart's content. Make your home truly your own.
4. Could you do with a second income?
When you're ready to leave Budapest behind, your property can offer a steady source of income. Thanks to the booming rental market, there will be plenty of demand. And with plenty of visitors to Budapest all year round, you won't have to worry about low-seasons.
5. Are you prepared to renovate?
If you're looking for a real steal when it comes to buying property in Budapest, then you may want to consider renovating a run-down apartment, and turning a profit on selling it quickly (also known as flipping a property), or keeping it and renting it out. A shortage of decent rentals on the market means finding something old and turning it into a modern apartment can be a profitable exercise. However, you need more than confidence and some capital to do a good property renovation: you need to know experts, professionals, and technicians of all trades - it can be difficult to do it by yourself.
If you're thinking of leaping into Budapest's real estate market, here's what you need to consider as a foreigner purchasing property in Hungary.
Buying a property in Budapest as a foreigner is a straightforward process. If you've decided to invest in Budapest's real estate market, here is a list of essential info.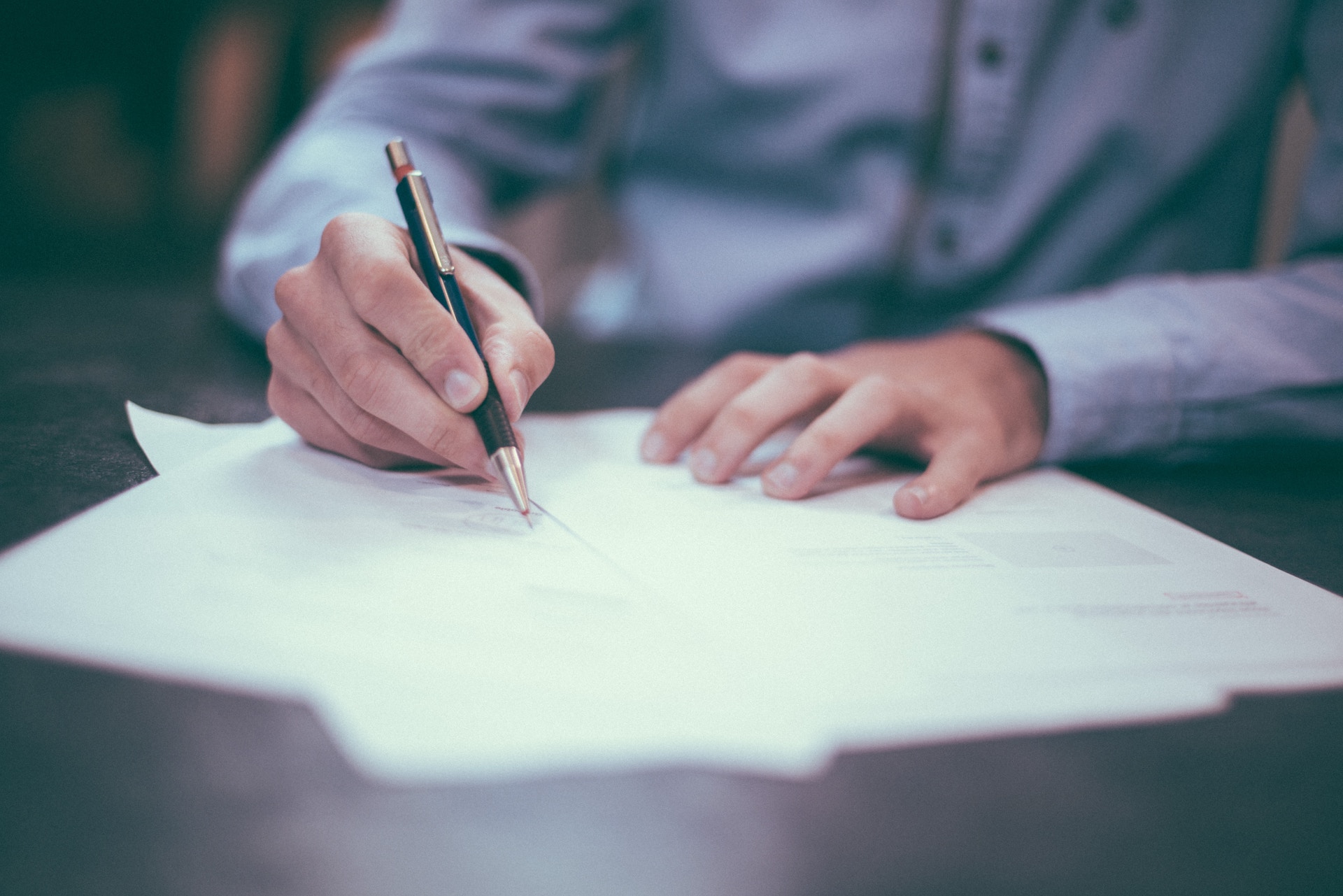 1. Legal Procedure
EU and non-EU citizens are both eligible to purchase property in Hungary, except for agricultural land. As an EU resident, your rights and obligations are the same as a Hungarian citizen. No additional approvals are required to make your purchase. In the case of non-EU citizens, you will need the approval of Budapest's local municipality. This can take up to 30 days but it is a mere formality and costs around 170 EUR. Or, if you are looking to make several property purchases, it may be wiser to set up a company to save on costs. This takes a mere few days and costs around 500 EUR. Either way, it's best to use a lawyer to complete the process for a small fee.
2. Costs
Besides the cost of the home, you should expect to pay 0.5 – 1.5% of the total purchase price on legal fees, and 4% in stamp duty. Should you plan to rent your property, you will be required by law to pay 15% income tax on your annual rental income. There is no property tax in Hungary. Should you sell your property, you will be exempt from tax deductions on any profit margins after five years of ownership.
3. Property Finance
If you receive a monthly salary, getting a loan from a bank should be pretty straight forward. There are several reputable Hungarian lenders extending loans to foreigners. Expect to have to make a 30-40% down payment on the property, with the rest financed by the bank. The process can take up to two to three months.
4. New Build or Older Building?
Budapest's classical buildings are a huge draw for foreign investor and expats alike.They are characterised by high ceilings, double doors, huge, classical windows and hard wood parquet floors. Not only are they highly attractive, but their cost per square meter is lower than that of new-builds. Bear in mind, however, that upkeep may be slightly pricier with older buildings. New builds, while not as charming, often come with parking. In Budapest's inner districts, parking is worth its weight in gold.
5. Budapest's Districts
Choosing where to buy property in Budapest is going to be critical. Whether you are a single, a couple or a family, this will have a significant impact on your decision.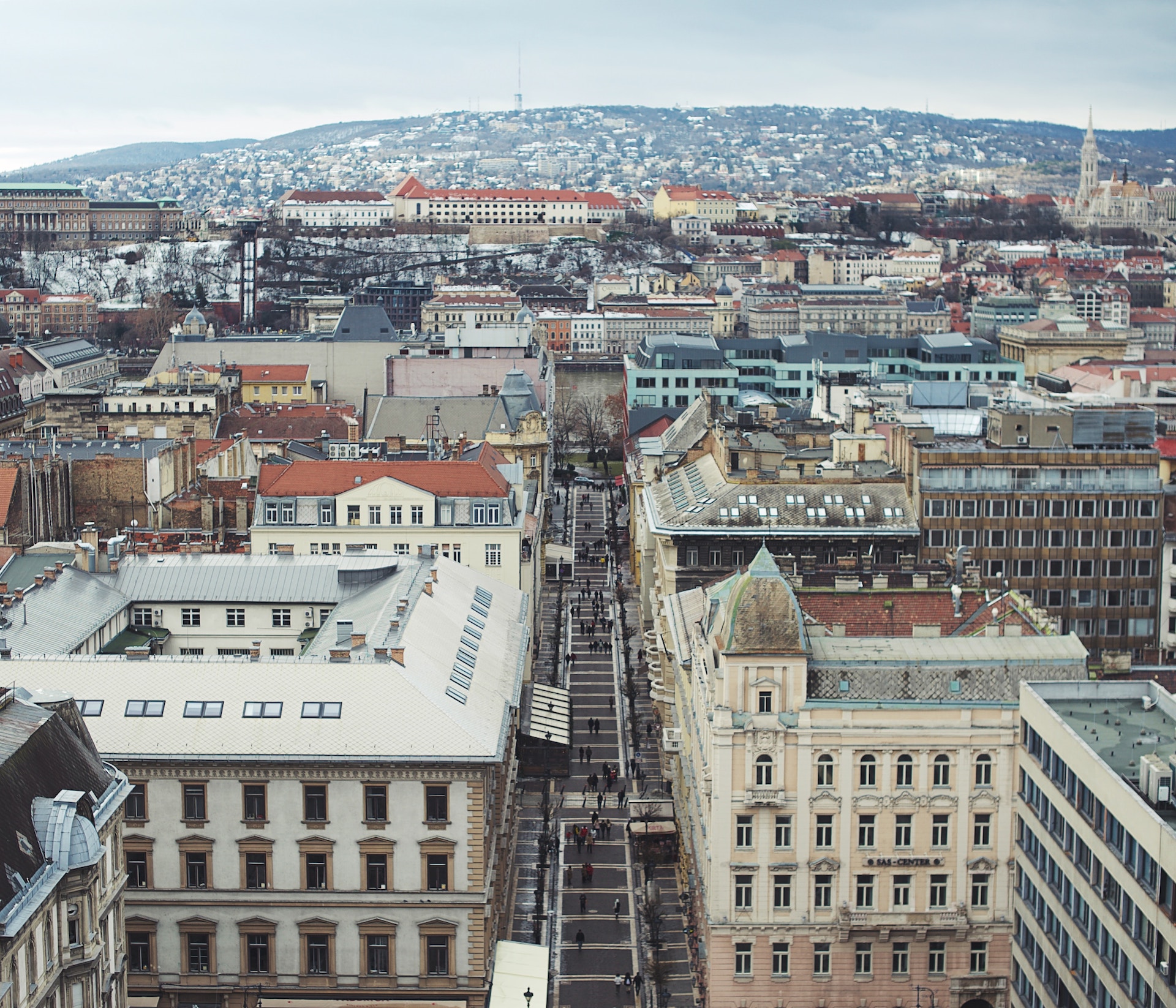 I. Budapest's Central Downtown Districts
Single residents are more likely to opt for the 5th, 6th and 7th districts. The heart of the city, these districts are especially popular among overseas investors. The fifth is, arguably, the most popular. Home to the capital's parliament, it is full of iconic buildings, including St. Stephen's Basilica. There are also many restaurants and cafes catering to tourists and business professionals. Check out our earlier guide to District V of Budapest, to find out more.
Districts eight and nine also offer central locations. They are especially attractive from an investor perspective, having undergone significant regeneration over recent years. Properties in these areas can prove to be especially good investments, generating high returns.
II. Buda Districts
Families are more likely to move to Buda, which is greener and more peaceful than downtown Pest. The most popular districts for international investors are Districts I, II and III. District I in Buda is a historic area and home to the Castle District. This is an expensive area but will always be in high demand. Properties within the Castle District, however, cannot be owned, you can only buy the right to lease them.
District II and III are significantly larger than many Budapest districts and offer greater variety. Stretching into Buda's suburbs, they offer stunning views and hiking opportunities. The districts are particularly popular among parents due to the location of many international schools in the area. These include the British International School (BISB), the American International School of Budapest and the Gustave Eiffel French School of Budapest. For more information on international schools in Budapest check out this article.
Still have unanswered questions?
If you're ready to buy property in Budapest, Metropolitan Homes is always on hand. You may browse our selection of properties for sale, or look through what Budapest can offer in terms of rental apartments.
No doubt you still have questions that our agents would be more than happy to answer. Feel free to get in touch for an informal chat. We'd be more than happy to help.